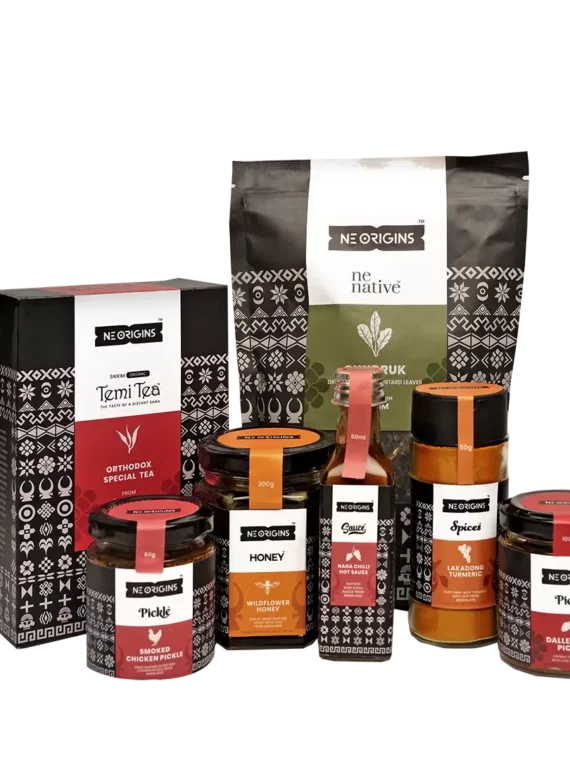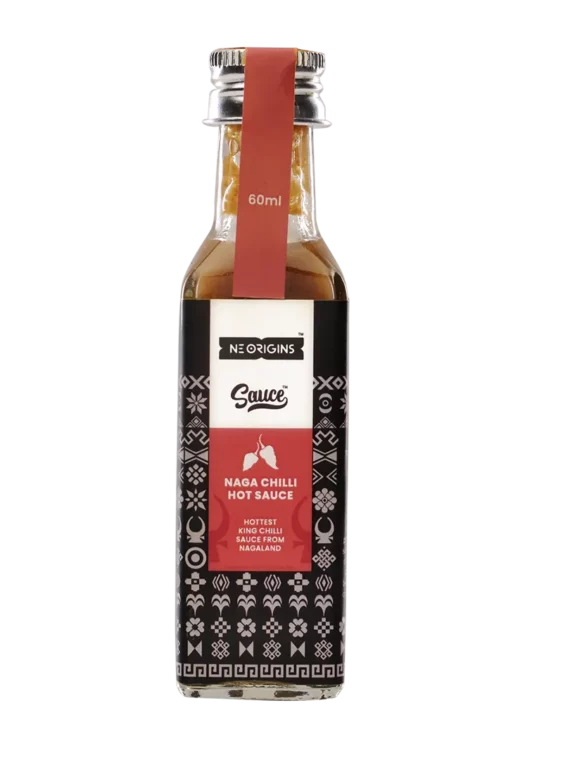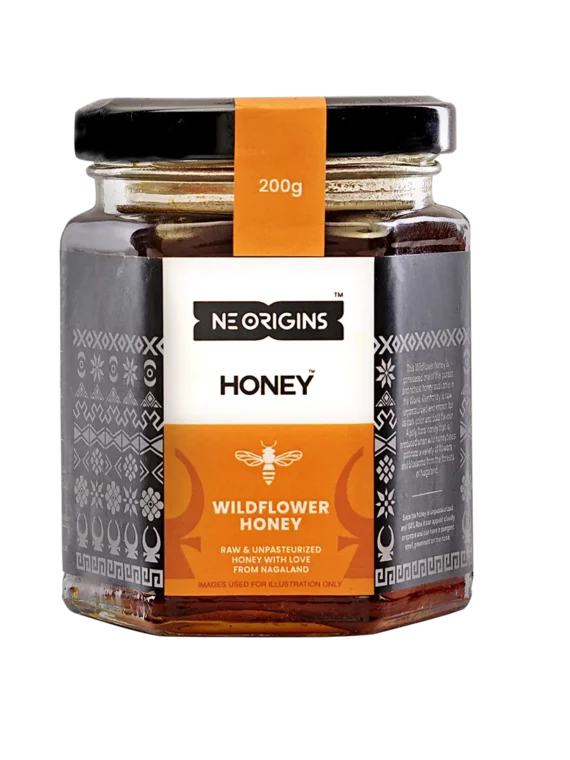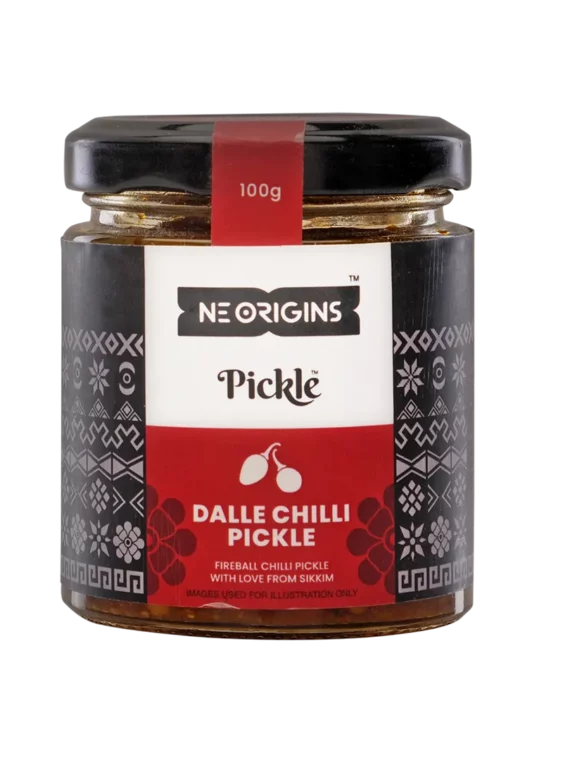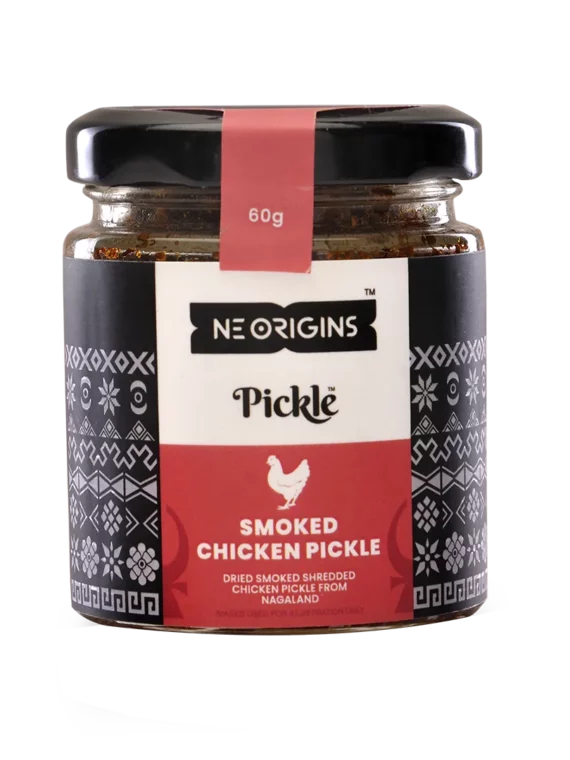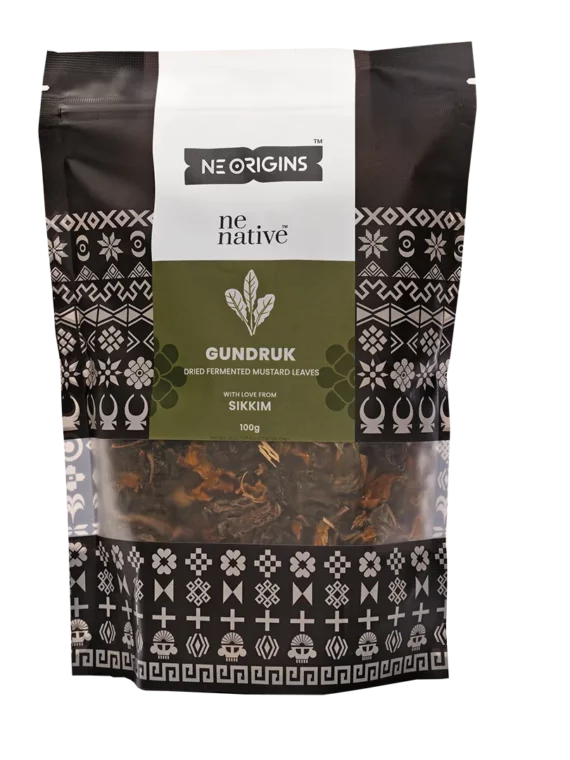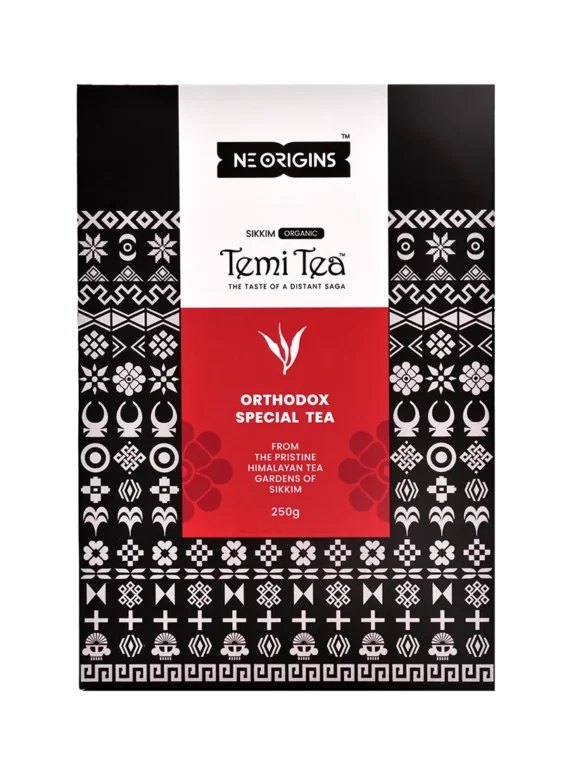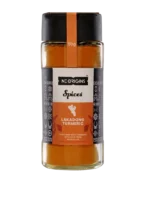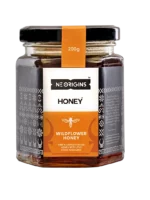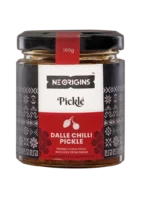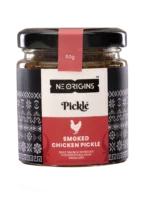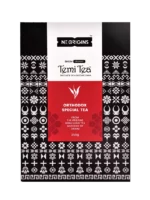 21
people are viewing this right now
Out of stock

Free Delivery Across India
Description
Dalle Chilli Pickle 100g

Smoked Chicken Pickle 60g
Temi Tea Orthodox 250g
Naga Chilli Hot Sauce 60ml
Lakadong Turmeric 50g
Gundruk 100g
Wild Flower Honey 200g
You will get a total of 7 Indigenous items in this pack that's a perfect gift for the experimental foodie folks or even for the family.
The Dalle Chilli Pickle is a tangy and spicy pickle, whereas the Smoked Chicken Pickle is a delightful blend of traditional sour flavours with a hint of spiciness
The Temi Tea Orthodox is a favourite amongst those that love their tea just as it is. The rich and nutritional Wild forest honey is an excellent match with this.
The Naga Chilli Hot Sauce is a flawless balance of spice, tanginess and sweetness.
The Lakadong Turmeric makes for interesting culinary adventures for any foodie
And lastly, the Gundruk has an earthy flavour with a hint of sourness.
Ingredients
Dalle Chilli Pickle 100g- 1
Smoked Chicken Pickle 60g- 1
Temi Tea Orthodox 250g- 1
Naga Chilli Hot Sauce 60ml- 1
Lakadong Turmeric 50g- 1
Gundruk 100g- 1
Wild Flower Honey 200g- 1
How to use?
Sauce and Pickles:
Use 1 tsp as a condiment with Rice, Curries, dumplings, dips, and a range of Indian preparations.
Non veg pickle is an accompaniment to all kinds of Indian cuisines.
Tea:
Brew as normal black tea.
Turmeric and honey:
In a small pan, add water and put it on medium-low heat, wait until the water boils. After that add Lakadong Turmeric Powder, crushed ginger, ground cinnamon. Now, reduce the heat to medium-low and simmer for at least 10 minutes. Once done, strain tea into a large glass; add Wildflower Honey and lemon wedges and enjoy the healthier, and tastier drink.
Gundruk:
Wash the gundruk strands and soak them in water for an hour. Squeeze out the excess water and chop fine.Add onions,tomatoes and other seasonings and then add the gundruk, mix well and cook till gundruk is soft. One can add chillies and prepare Gundruk Achar(pickle) or can add water and boil it till gundruk becomes soft and chewy. Then serve it as a hot Gundruk Soup.
FAQ
What does the pattern on your packaging represent?
-The symbols on our packaging represent that state symbols of the 8 states of North East India.
How do I consume the product?
-Please refer to the How to Use section above!
Can I get bulk discounts?
-Please reach our customer care officer for bulk inquiries.
Where do you source your products from?
-All our products are sourced from local manufacturers from the origin state where the product and its ingredients belong to.
NEOrigins
NE Origins strives to serve the Spirit of the Northeast through its food & culture. We offer access to authentic ingredients from Northeast India to our community across India and the world.
Quick Comparison
Settings
Try It All

remove

King Chilli Pickle (Bhut Jolokia) 200g, Pack Of 2

remove

Pickle Sampler

remove

King Chilli Pickle, (Bhut Jolokia Pickle) 200g

remove

Dalle Chilli Pickle 100g,Pack of 4

remove

Smoked Chicken Pickle 60g, Pack Of 2 (Non veg pickle)

remove

Name
Try It All

remove

King Chilli Pickle (Bhut Jolokia) 200g, Pack Of 2

remove

Pickle Sampler

remove

King Chilli Pickle, (Bhut Jolokia Pickle) 200g

remove

Dalle Chilli Pickle 100g,Pack of 4

remove

Smoked Chicken Pickle 60g, Pack Of 2 (Non veg pickle)

remove

Image
SKU
NEOCTIAB
NEOKCP
NEOCPSB
8900002134210
NEOPDC
NEOSCP
Rating
Price
Stock

Out of stock

Out of stock

Availability
Out of stock

82

in stock

50

in stock

92

in stock

49

in stock
Out of stock
Add to cart
Description
Content

Dalle Chilli Pickle 100g

Smoked Chicken Pickle 60g
Temi Tea Orthodox 250g
Naga Chilli Hot Sauce 60ml
Lakadong Turmeric 50g
Gundruk 100g
Wild Flower Honey 200g

You will get a total of 7 Indigenous items in this pack that's a perfect gift for the experimental foodie folks or even for the family.
The Dalle Chilli Pickle is a tangy and spicy pickle, whereas the Smoked Chicken Pickle is a delightful blend of traditional sour flavours with a hint of spiciness
The Temi Tea Orthodox is a favourite amongst those that love their tea just as it is. The rich and nutritional Wild forest honey is an excellent match with this.
The Naga Chilli Hot Sauce is a flawless balance of spice, tanginess and sweetness.
The Lakadong Turmeric makes for interesting culinary adventures for any foodie
And lastly, the Gundruk has an earthy flavour with a hint of sourness.

Heat Level (🌶️) - 8/10 Extremely Spicy 

King Chilli (Raja Mircha) is considered as one of the hottest chilli in the world. NE Origins King Chilli pickle is directly sourced from Nagaland. Its tangy and not very hot, the aroma from these chilli itself is enough to make one salivate. Moreover, It makes a perfect condiment for comforting meals at home.

1. Dalle Chilli Pickle 100g

2. King Chilli Pickle 200g

3. Bamboo Shoot Pickle 200g

This is a combination of our three pickles - the Dalle chilli Pickle, the King Chilli Pickle, and the Bamboo Shoot Pickle. Rich in Vitamin C, potassium and fibre, these are great accompaniments for snacks, chaat and Indian curries
The Dalle Chilli Pickle is a tangy and spicy pickle.
There is a delicious, hot and spicy pickle with fresh King chillies.
Bamboo Shoot pickle will offer you a fresh breath in the air with its subtler taste than the other two.

Heat Level (🌶️) - 6/10 Tangy & Spicy 

King Chilli (

Raja Mircha

) is considered as one of the hottest chilli in the world. NE Origins King Chilli pickle is directly sourced from Nagaland. Its tangy and not very hot, the aroma from these chilli itself is enough to make one salivate. Moreover, It makes a perfect condiment for comforting meals at home.
Dalle Khursani (Fireball cherry pepper) is a special variety of chilli grown in Sikkim. Scarlet red in colour, it is one of the hottest chillies in the world. Biting into these chilli with every morsel of rice adds heaps of flavour to the food that hits the right spot. The aroma from these chillies complemented by the tang from the pickle serves as a perfect condiment for comforting meals at home.

Heat Level (🌶️) - 2/10 Not Spicy 

Smoked chicken pickle is made using finest quality chicken meat that is locally farmed in Nagaland. The meat is first smoked traditionally using pine woods which adds to its texture and flavour. Followed by shredding the meat and pickling with various spices and oil. It is enjoyed as a side with any Indian meals. Enjoy a truly delicious and local experience with this Chicken Pickle from Nagaland!

Weight
1200 kg
0.999 kg
1000 kg
0.490 kg
1000 kg
0.598 kg
Dimensions
12 × 15 × 10 cm
15 × 12 × 10 cm
12 × 15 × 10 cm
10 × 10 × 6 cm
15 × 12 × 10 cm
6 × 6 × 10 cm
Additional information

| | |
| --- | --- |
| Weight | 1200 kg |
| Dimensions | 12 × 15 × 10 cm |

| | |
| --- | --- |
| Weight | 0.999 kg |
| Dimensions | 15 × 12 × 10 cm |

| | |
| --- | --- |
| Weight | 1000 kg |
| Dimensions | 12 × 15 × 10 cm |

| | |
| --- | --- |
| Weight | 0.490 kg |
| Dimensions | 10 × 10 × 6 cm |

| | |
| --- | --- |
| Weight | 1000 kg |
| Dimensions | 15 × 12 × 10 cm |

| | |
| --- | --- |
| Weight | 0.598 kg |
| Dimensions | 6 × 6 × 10 cm |

Sold
0
18
0
48
1
6
Shipping